The Story Behind the Mississaugas Nationhood Logo and Flag
Posted on February 6, 2018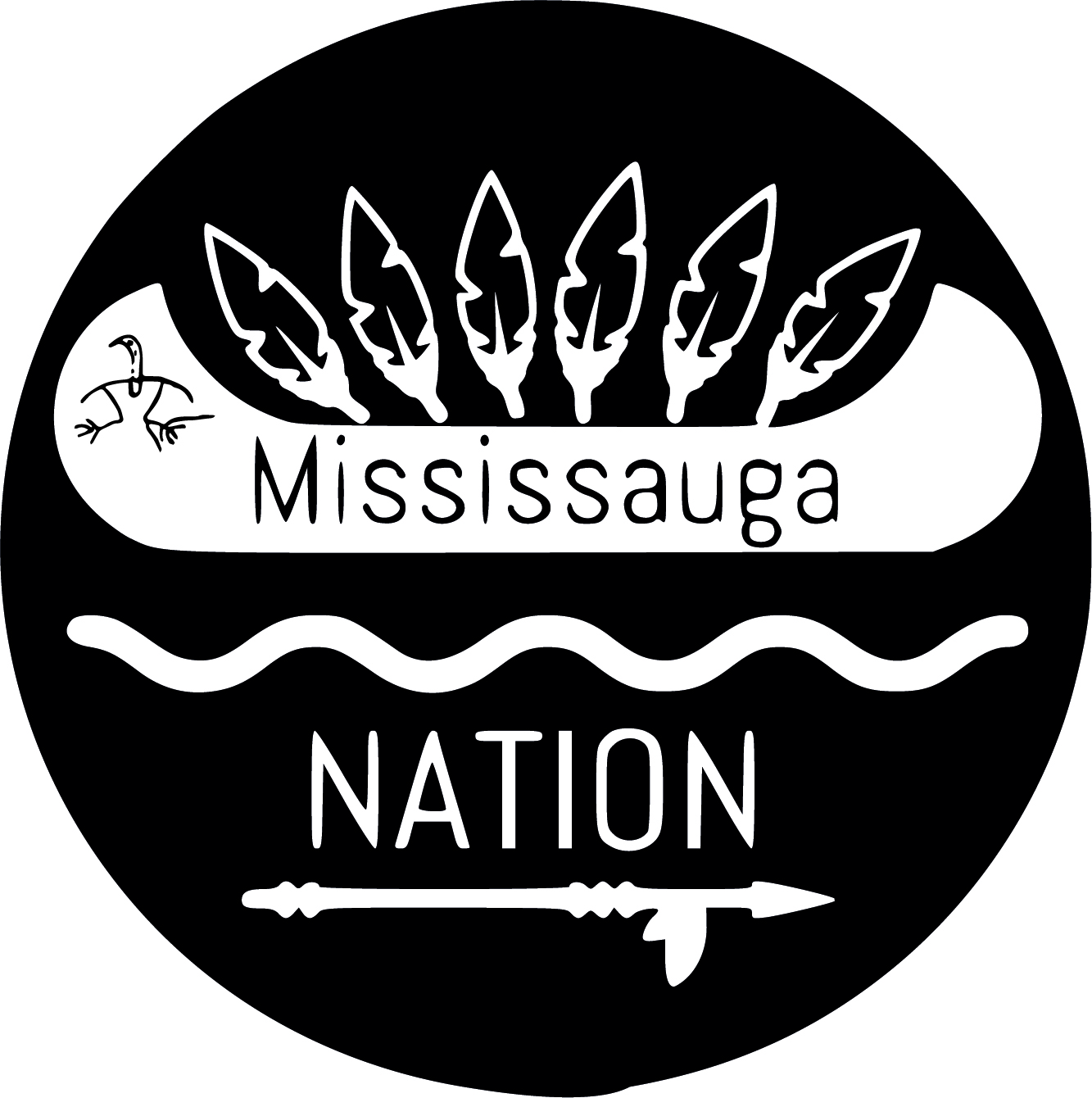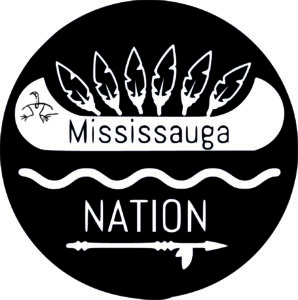 In the fall of 2016, the six Mississauga Nations signed an accord in the spirit of unity and cooperation. MNCFN member Jesse Johnson designed a logo that would represent "Mississauga Nationhood" after the accord signing.
The logo he designed is now incorporated into a flag that flies proudly at the Agimaw Gamig Administration Building on the Mississaugas of the Credit First Nation near Hagersville, Ont.
The logo was designed to represent each Mississauga First Nation with an eagle feather. A canoe was used because that was the traditional mode of transportation, and the water is shown to remind us of our Mother Earth. A spear in the logo shows how our ancestors hunted and depended on the animals for food and clothing.