The Brant Tract Treaty, No. 8 (1797)
Posted on November 3, 2020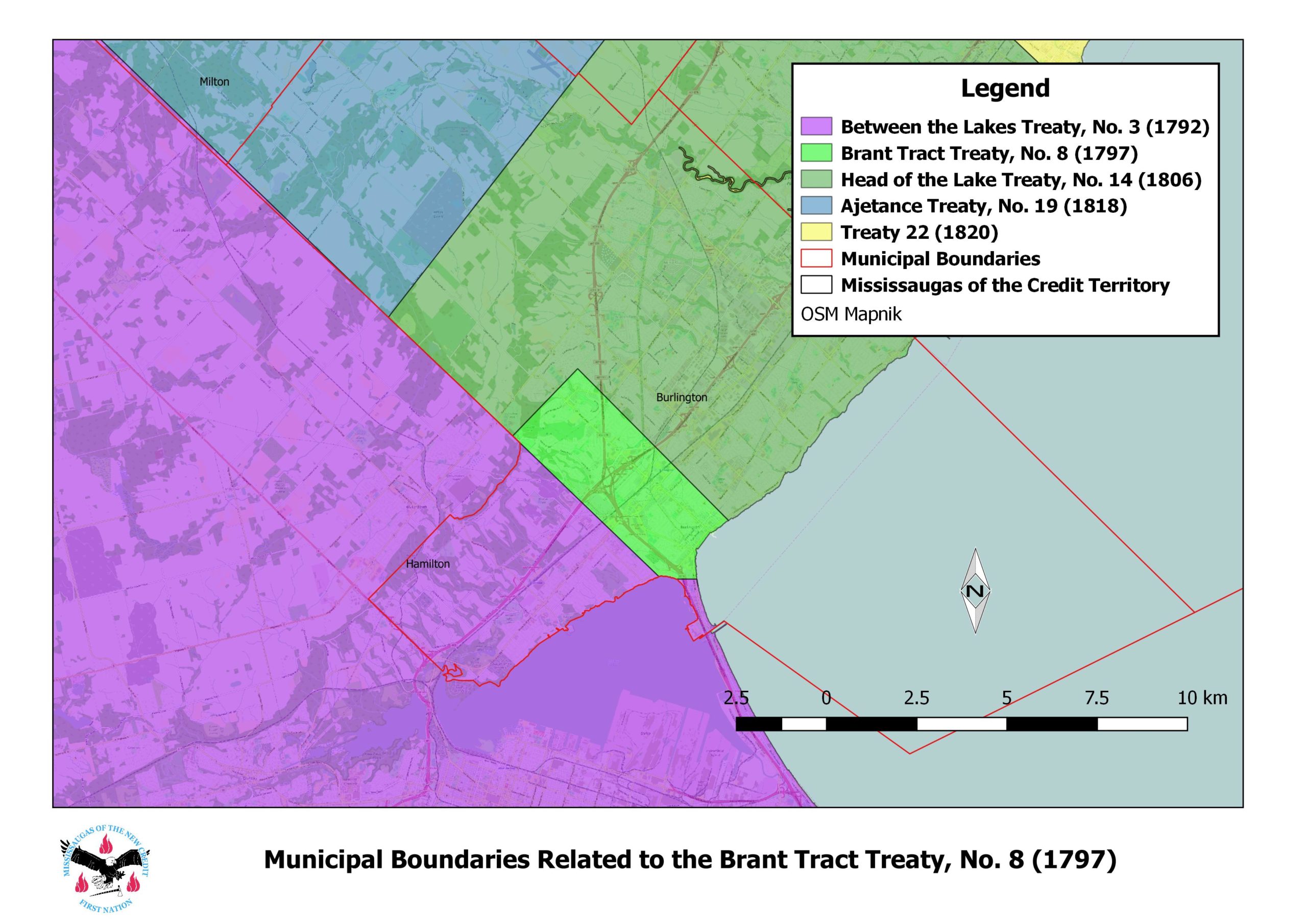 Mohawk Chief Joseph Brant, an ardent Loyalist, led Six Nations warriors into battle on the side of the British during the American Revolutionary War. Recognizing the great service Brant had rendered unto the Crown during the conflict, the British allowed him a choice of land for his own use. Brant chose a tract of land containing 3450 acres on which the present day city of Burlington, Ontario is located.
Governor Simcoe of Upper Canada gave instructions that the land chosen by Brant was to be purchased from the Mississaugas of the Credit by the Crown and then granted to Joseph Brant. In October 1795, a provisional agreement was reached wherein the Mississaugas sold the land for £100. The purchase agreement was confirmed in 1797.
In 1988, the Mississaugas of the Credit First Nation initiated a claim against the Government of Canada alleging that the Crown had paid less than originally promised when purchasing the Brant Tract. The claim was settled in conjunction with the Toronto Purchase Claim, in 2010, for a sum of $145 million.