Ontario Works
Posted on December 31, 2016
Objective
To provide temporary financial and employment assistance for those experiencing difficulties.
Eligibility requirements:
Must be residing in the community of the Mississaugas of the Credit First Nation
Must need money right away for help with food and shelter costs
Must be willing to participate in employment activities that will help you find a job
Financial Assistance
If you qualify for Ontario Works, our office can provide you with money to help you cover the costs of your shelter and basic needs (i.e. food). The amount of financial assistance you may receive from Ontario Works depends upon the following:
Family size
Income
Assets
Housing costs
Employment Assistance
Ontario Works can give you practical help to prepare you for and find a job by:
Working with you to determine what you need to become employed
Helping you develop a plan based on your skills, experience and circumstances
If you require more information regarding MCFN Ontario Works and how to apply, please contact Lindsay Sault at 905-768-1181 ext. 225 to book an appointment.
The Ontario Works Employment Support Assistant can be reached at 905-768-1181 ext. 242.
Services Offered
Temporary financial assistance
Referrals to other agencies
Pre-employment workshops
Upgrading and basic education
Access to telephone, fax machine, computers and job bank
Transitional Support Funding, for more information on Transitional Support Funding, please click here:   Transitional Support Funding Info Sheet
Contacts
Address
659 New Credit Road, Unit 2, Hagersville, ON, N0A 1H0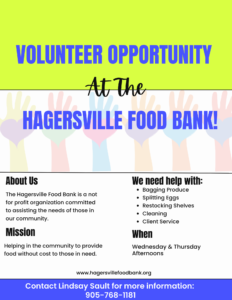 The Hagersville Food Bank is looking for volunteers. For more information contact Lindsay Sault at 905-768-1181.
Read More »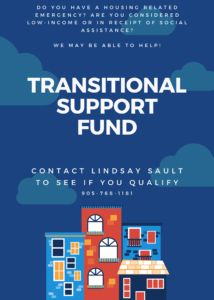 Contact Lindsay Sault at 905-768-1181 to see if you qualify for the Transitional Support Fund.
Read More »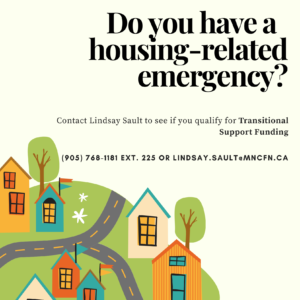 If you have a housing related emergency contact Lindsay Sault at lindsay.sault@mncfn.ca.
Read More »