MCFN Education Department is Moving!
Posted on September 28, 2020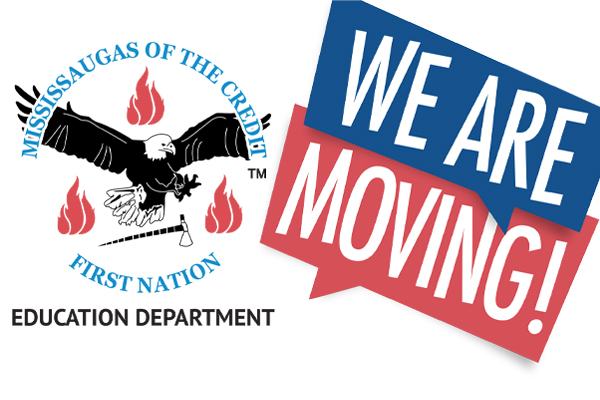 UPDATED:  10/01/2020
Please be advised the Education Department is moving to the Rumpus Hall upstairs (library)
The department will be closed Oct. 9 to 15, 2020 and will reopen Friday, Oct. 16, 2020.
New Address:
2789 Mississauga Road, building #3
Hagersville, ON
N0A 1H0
The MCFN Education department will remain open at it's current location up until Oct. 9, 2020.
We apologize for any inconvenience this may cause.