UPDATE JAN 8, 2020 – Federal Indian Day School Class Action
Posted on January 9, 2020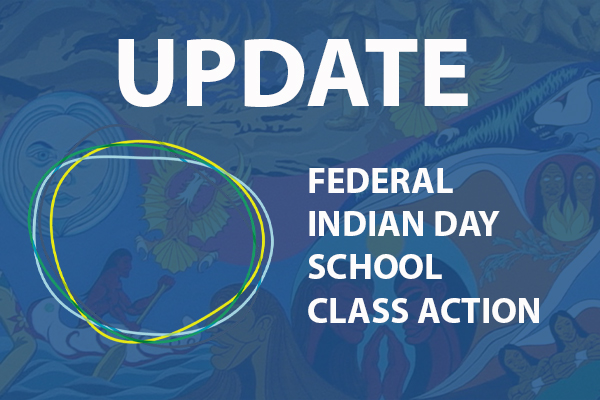 Class Updates
January 8, 2020
Federal Indian Day Schools Settlement Set to Move Ahead January 13, 2020
What's Happening
The Federal Court has confirmed that Class Members in the Federal Indian Day School Settlement will be able to submit claims for compensation beginning January 13, 2020.
Survivors will have until the deadline of July 13, 2022 to complete and submit the Claim Form once the Claims Process begins.
More information will be available by end of week on how Survivors can access and submit the Court-approved Claim Form.
If you have any questions or require support, please call or email.
Gowling WLG (Canada) LLP
160 Elgin Street, Suite 2600
Ottawa, ON K1P 1C3
Toll Free Number: 1 (844) 539-3815
Robert Winogron
Robert.Winogron@gowlingwlg.com
Mary Thomson
Mary.Thomson@gowlingwlg.com
Jeremy Bouchard
Jeremy.Bouchard@gowlingwlg.com
Vanessa Lessard – Law Clerk
Vanessa.Lessard@gowlingwlg.com