March Break camp at Social and Health
Posted on February 14, 2023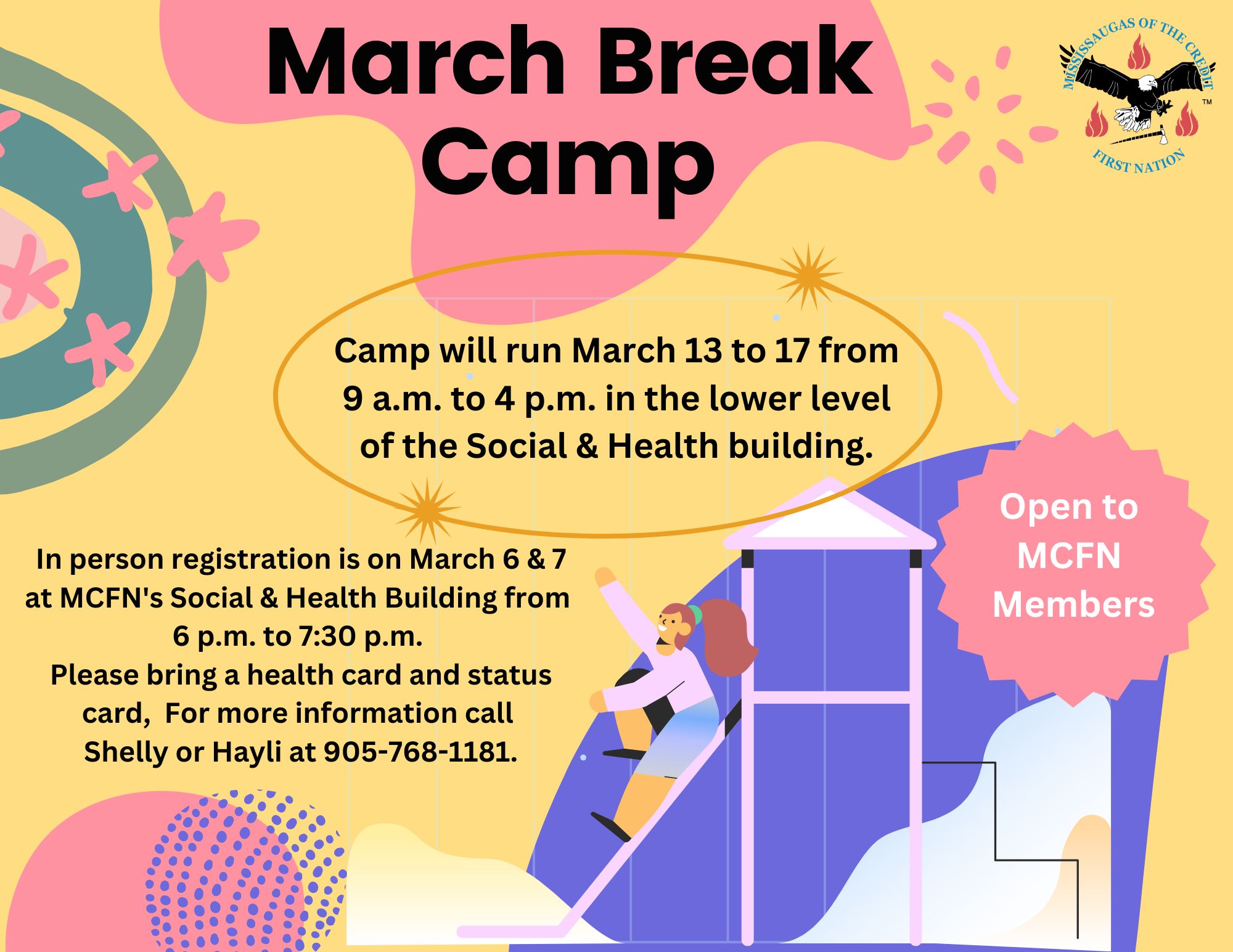 Camp will run March 13 to 17 from 9 a.m. to 4 p.m. in the lower level of the Social & Health building.
In person registration is on March 6 & 7 at MCFN's Social & Health Building from 6 p.m. to 7:30 p.m.
Please bring a health card and status card, For more information call Shelly or Hayli at 905-768-1181.
Open to MCFN members.