Claim Form Available January 13
Posted on January 13, 2020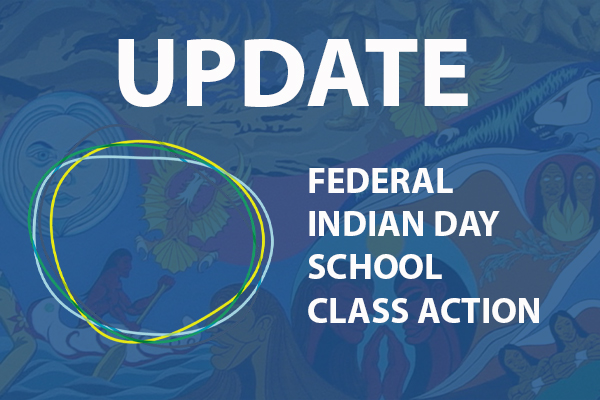 Class Updates (from the Federal Indian Day School Class Action website at https://indiandayschools.com/en/)
January 11, 2020
Claim Form to be available January 13, opening of Claims Process
What's Happening
We have heard Survivors need to review the Claim Form to prepare their submission.
The Court-approved Claim Form will be available on January 13th through this link: https://indiandayschools.com/en/documents/. At this time, we will have the following supports available:
Support from the Claims Administrator (1-888-221-2898 – starting Monday, January 13, 2020)
Legal support from Gowling WLG (1-844-539-3815)
Mental health and emotional support available 24/7 through the toll-free Hope for Wellness Help Line (1-855-242-3310 or the online chat at hopeforwellness.ca)
Survivors will have until the deadline of July 13, 2022 to complete and submit claims for compensation.