Brock University study invitation
Posted on January 19, 2023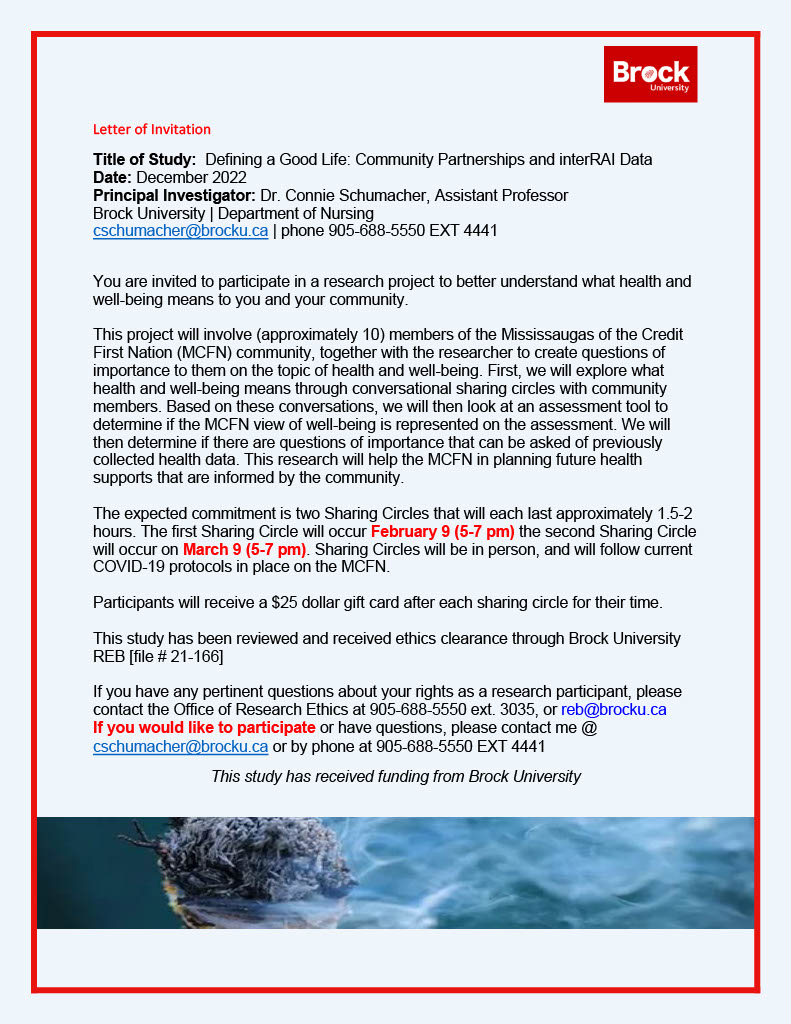 Brock University is inviting MCFN members to take park in its study, Defining a Good Life: Community Partnerships and interRAI Data, to  better understand what health and well-being means to you and the community.
They will host two Sharing Circles that will each last approximately 1.5-2 hours. The first Sharing Circle will occur February 9 (5-7 p.m.) the second Sharing Circle will occur on March 9 (5-7 p.m.) Sharing Circles will be in person, and will follow current COVID-19 protocols in place on the MCFN.
Participants will receive a $25 dollar gift card after each sharing circle for their time.
For more informaiton call 905-688-5550 ext. 3035, or email reb@brocku.ca.
If you would like to participate or have questions, please contact me @ cschumacher@brocku.ca or by phone at 905-688-5550 EXT 4441.