Graduation Award for 2022 graduates
Posted on February 3, 2023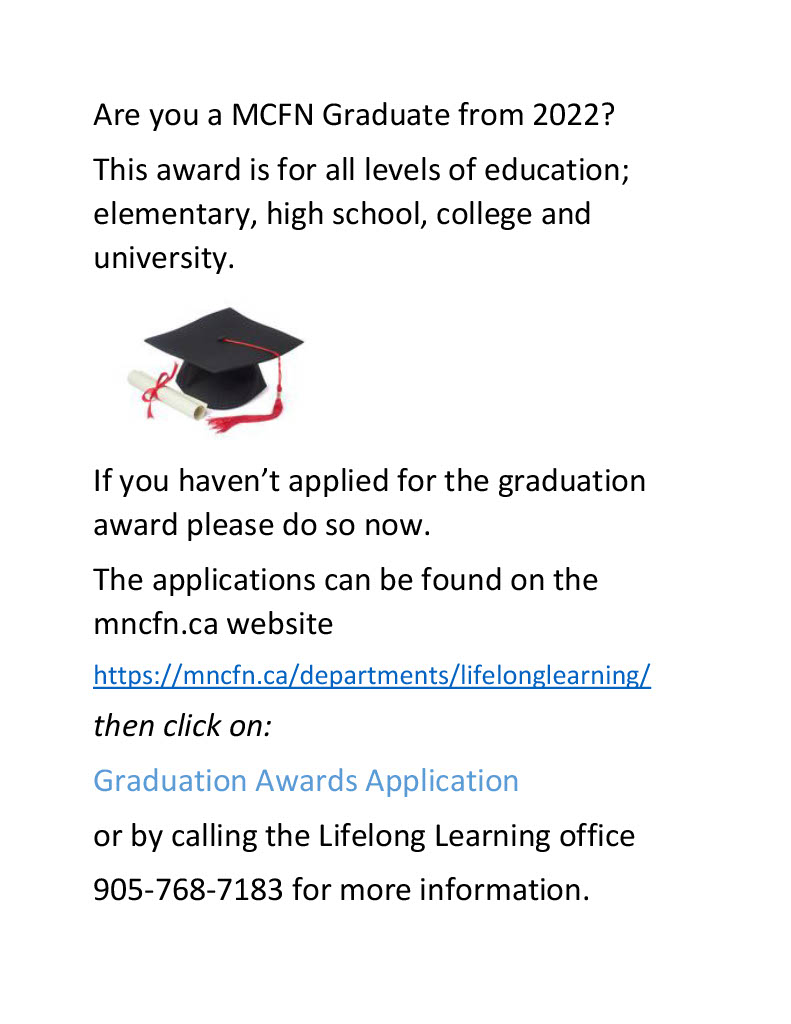 Are you a MCFN Graduate from 2022?
This award is for all levels of education; elementary, high school, college and university.
If you haven't applied for the graduation award please do so now.
The applications can be found on the mncfn.ca website
https://mncfn.ca/departments/lifelonglearning/
then click on:
Graduation Awards Application
or by calling the Lifelong Learning office
905-768-7183 for more information.