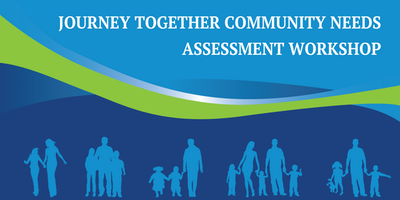 Journey Together Community Needs Assessment Workshop
09/23/2017 @ 1:00 pm

-

3:00 pm
Following the September Monthly Gathering the MNCFN Education Department and Ekwaamjigenang Children's Centre will be hosting this workshop focused on enhancing child and family programs that aligns with the draft MNCFN Strategic Plan. This is a key opportunity to continue to create a strong infrastructure for lifelong learning in our community.
Under the theme of "Closing the Gaps and Removing Barriers", the province committed to expanding child and family programs on-reserve, and to make culturally relevant child and family programs available in more communities by increasing the number of off-reserve licensed child care spaces. These child care spaces and programs must be delivered by Indigenous organizations working with municipal service system managers.
To access funding MNCFN must engage the community to conduct a needs assessment and support the development of proposals for child and family programs.
We encourage MNCFN Members on-reserve and off-reserve to participate!
Light refreshments will be available.
Gift cards will be given for participating members.
Child Care will be provided – please call ahead to arrange.
For more information contact:
Amanda L. Sault, Education Director
905-768-7107
Or
Patti Barber, Ekwaamjigenang Children's Centre Supervisor
905-768-5036