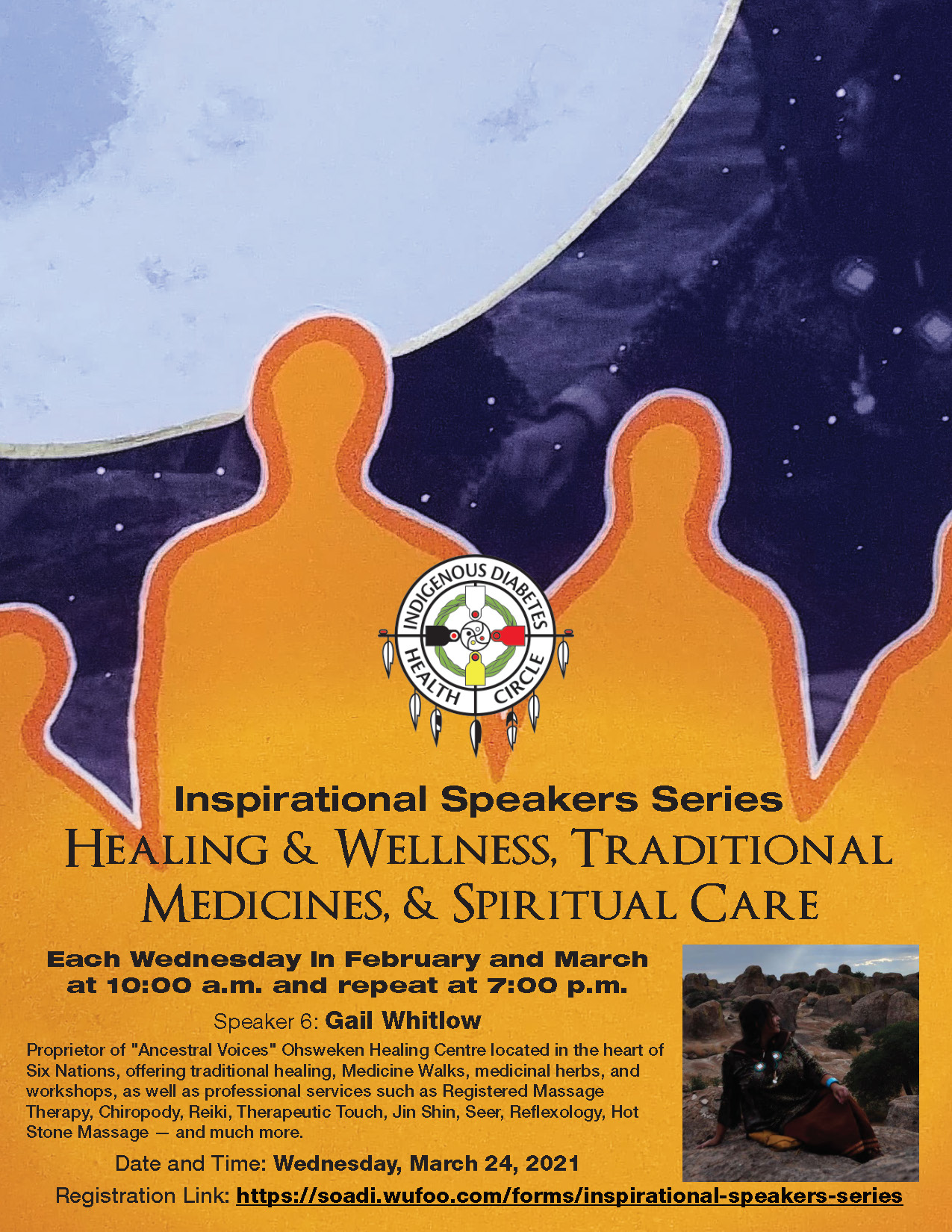 Inspirational Speakers Series: Gail Whitlow
03/24/2021 @ 10:30 am

-

8:00 pm
On March 24 @ 10am & 7pm, Gail Whitlow will be generously sharing her wisdom around topics such as Healing & Wellness, Traditional Medicines, and Spiritual Care. She will provide the same talk during both timeframes, so if you would like to attend, you can choose which session suits your schedule!
You can use the following registration link to register for all speakers as we proceed through our speaker series:
https://ow.ly/D4Jv50E2H3T?fbclid=IwAR0hXktVsueTF3YkXJ1MTpeDwqietVB-9YX-rSKTtu2D6PBlIM9m31YPz3Q
Share This Story, Choose Your Platform!