Aanii,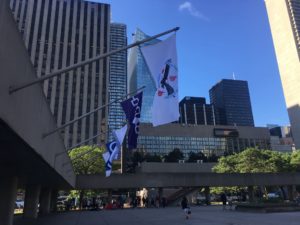 I acknowledge Canada's Sesquicentennial and remind Canada that my people have been here for thousands of years and not to forget our voices during their 150.
The past 150 years have taken their toll on us, yet we are still here, the stewards of these lands. We have been hurt but we have not been broken. We have survived attempted genocide through the residential schools, the sixties scoop, and continuing INAC legislation that tries to determine who is and who is not a member of our nation. That is the ultimate attempt at genocide.
Canada must recognize there are those who will not celebrate 150 years. There is anger and we have a right to anger, and Canada must understand and respect that.
One of the most important things Canada took away from us was our right to choose. Our language, our culture, and our identity were all dictated by Canada. No people will ever again take away our right to choose. If indigenous people choose not to participate, that must be respected. If they choose to participate, educate or even celebrate that must be respected as well.
I have chosen to participate during their sesquicentennial. I see this as an opportunity; I will share knowledge, build bridges and try to move toward cultural equality. I will not celebrate, I cannot, but I will participate. I cannot let this opportunity pass.
I have already met with governments around this messaging and that I will be part of their 150 but as a means to educate.
Chief R. Stacey Laforme