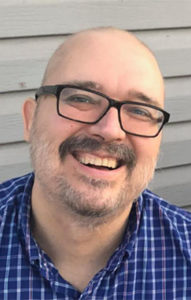 To the family of Karl King,
Please accept our deepest condolences in the passing of Karl.
Karl was a well-respected educator, co-worker and friend to many.  He played a crucial role in the revitalization of language and culture not just within Lloyd S. King Elementary but within the MCFN community. His presence in the school will be deeply missed and we will continue to honour his extensive work. The long-lasting impact that he has had on our students past and present will not be forgotten. Future students of Lloyd S. King Elementary will benefit from the incredible efforts that Karl put into bringing back the Anishinaabe culture to the community.
A student from LSK stated that he could describe Karl in one word "Kind".  In the midst of a pandemic, in the world challenged by racism, that one word says so much about Karl. It speaks to his heart, his culture, his beliefs and it is a legacy to which we should all strive.
We hope you will be surrounded by love and prayers and know he touched the hearts of many. We will be thinking of you and sending you our strength through this extremely difficult time.
Baamiipii
Mississaugas of the Credit First Nation Chief and Council