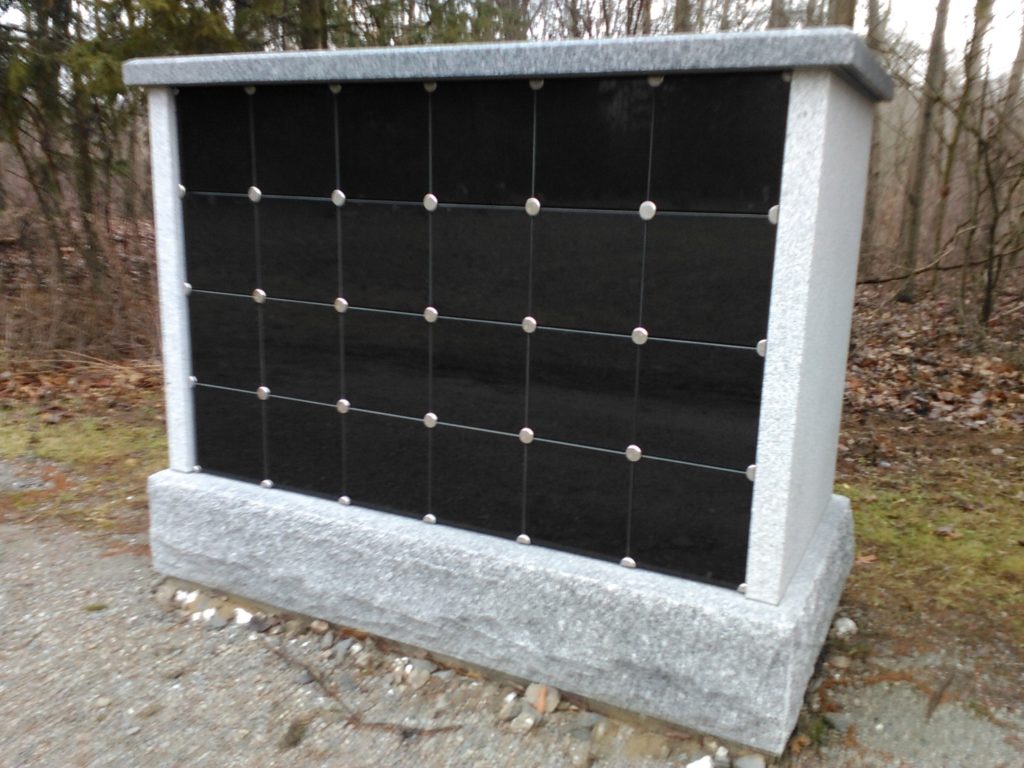 In 2013, there was interest from Band Members for a memorial for individuals who wish to be cremated and a place for the remains to be placed within the cemetery.
The Cemetery committee opened discussions of a memorial/crypt for cremation remains.  Council passed a motion in November 2015 for the committee to proceed with the research & erection of a 48-niche columbarium.
In October 2016, a 48-niche columbarium was erected at the MNCFN First Line Cemetery.
The columbarium is available for interments.  As per the MNCFN Cemetery Policy:
-Niches are for MNCFN status members, spouses and the children of members only
-Niches cannot be reserved
-Niches will be assigned by the MNCFN Public Works Department
Assignment of the niches will begin on the west side of the columbarium in the left hand corner (Column A, Row 1) and will progress from top to bottom for each row.  The front panel will be assigned first.
Payment for the inscription on the niche plaque must be paid prior to the niche being opened; the cost of which is $500. Inscriptions of each niche plaque will be arranged by the MNCFN Public Works Department to ensure the uniformity and that specifications are met.  A form for inscription is provided by the Public Works office.
Please contact the Public Works Department at 905-768-1133 for more information.