As you may know, NHTC experienced a tragic fire that totally destroyed the entire administration wing including all staff offices, the Teddy Bear room and our sacred smudge room.
Creator was watching over us as there were no staff or clients (CM's) in the building at the time of the fire. For that we are truly grateful.
In the true spirit of our family, friends and community, we have vowed to rebuild and to come back even stronger.
The Mississaugas of the Credit First Nation fully support the Native Horizons Treatment Centre and their fundraising efforts to rebuild.  Please support if you can.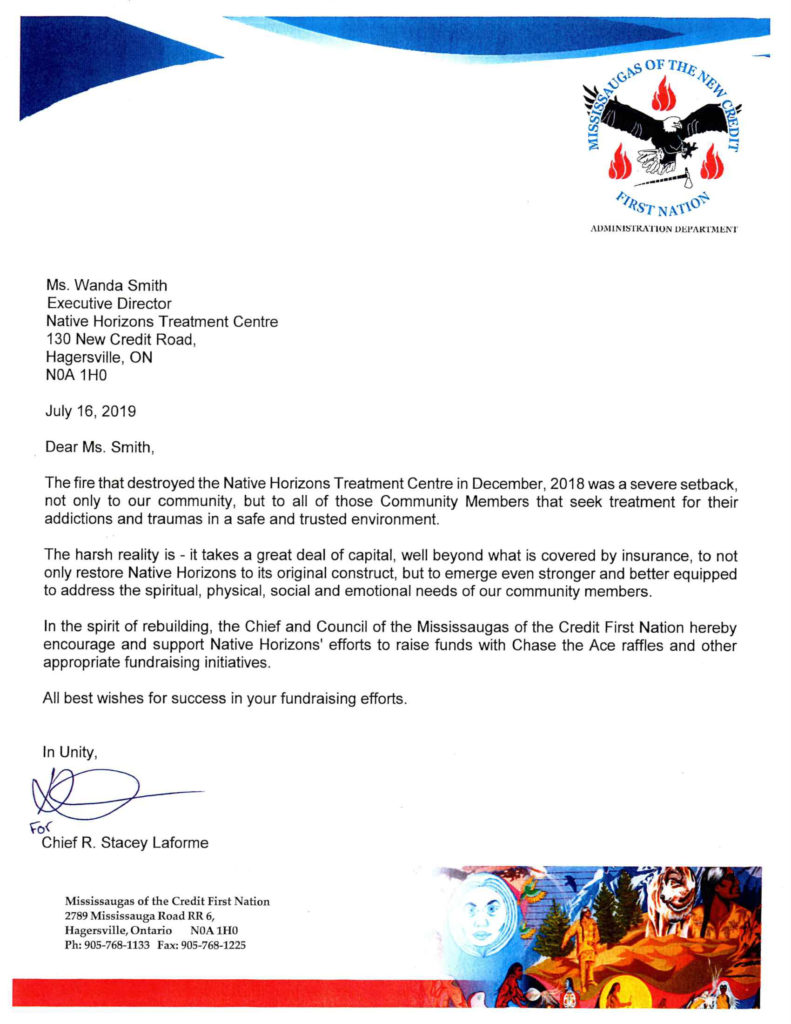 For all information, rules, game setup etc., please visit the Native Horizons Treatment Centre – Chase the Ace page at:  CHASE THE ACE
Miigwech!