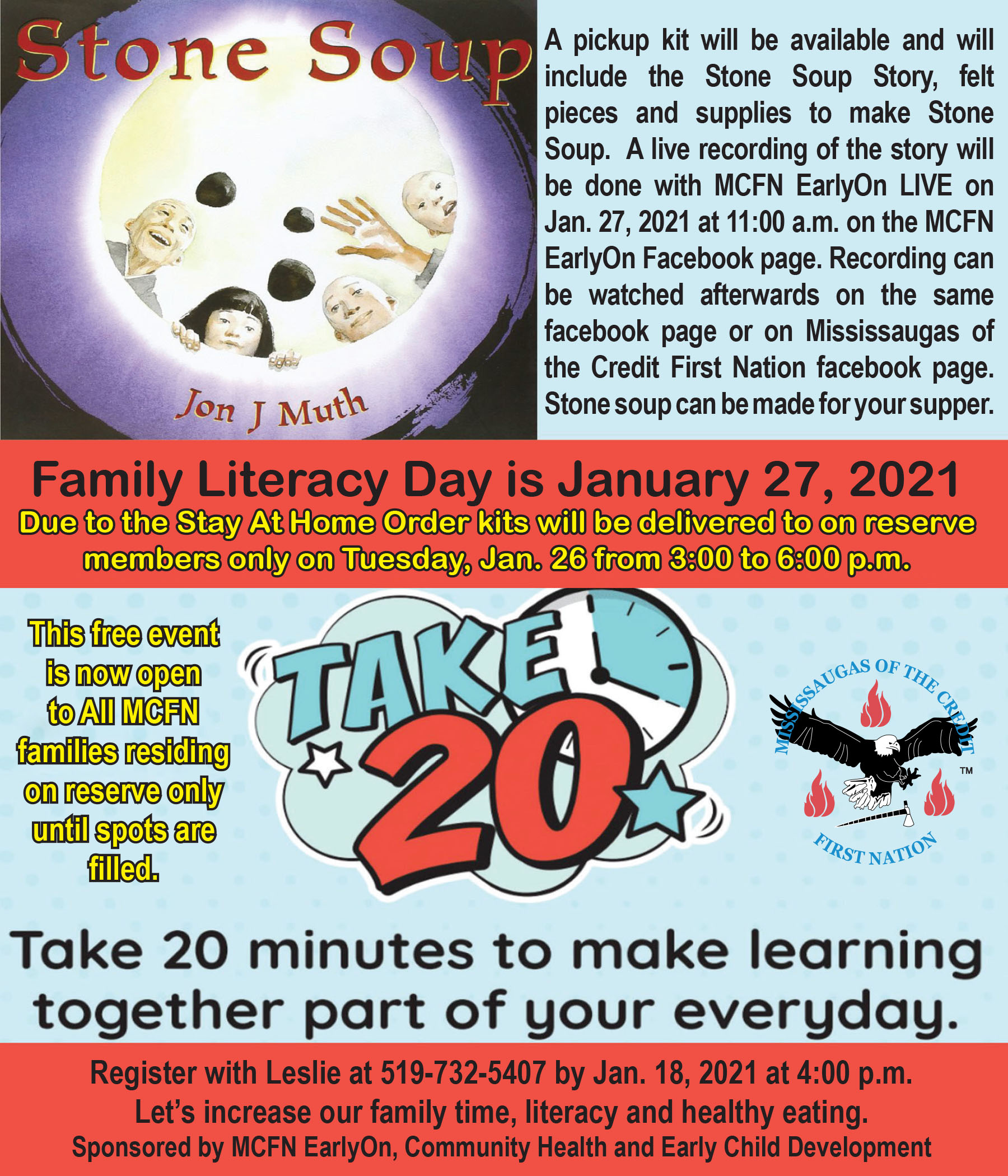 Family Literacy Day Stone Soup Kit DELIVERY
01/26/2021 @ 3:00 pm

-

6:00 pm
Update Jan. 19, 2021 – This free event is now open to All MCFN families residing on reserve only until spots are filled.
Due to the Stay At Home Order kits will be delivered to on reserve members only on Tuesday, Jan. 26 from 3:00 to 6:00 p.m.
A kit will be available and will include the Stone Soup Story, felt pieces and supplies to make Stone Soup. A live recording of the story will be done with MCFN EarlyOn LIVE on Jan. 27, 2021 at 11:00 a.m. on the MCFN EarlyOn Facebook page. Recording can be watched afterwards on the same facebook page or on Mississaugas of the Credit First Nation facebook page.
Stone soup can be made for your supper.
This free event is open to MCFN members. Families with children age 0-6 will be given priority.
Register with Leslie at 519-732-5407 by Jan. 18, 2021 at 4:00 p.m.
Let's increase our family time, literacy and healthy eating.
Sponsored by MCFN EarlyOn, Community Health and Early Child Development
Share This Story, Choose Your Platform!