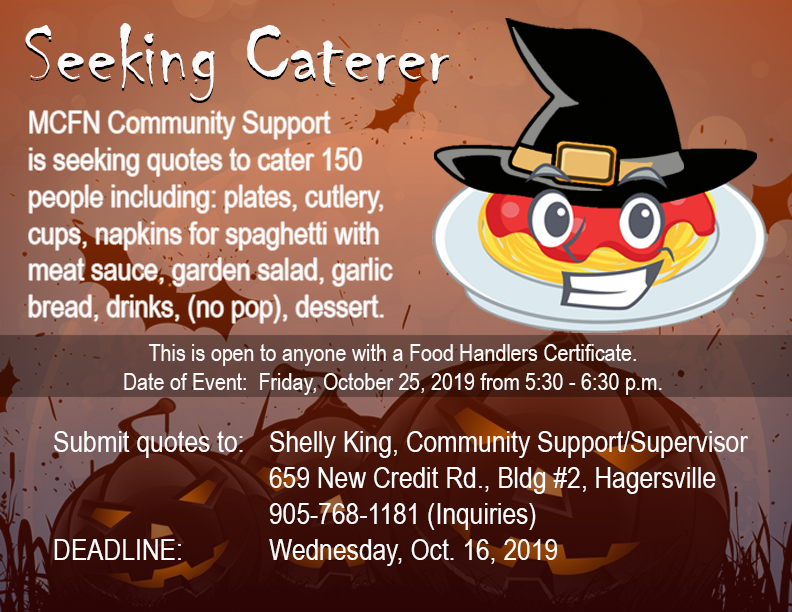 Community Halloween Party Caterer
10/16/2019 @ 8:30 am

-

4:30 pm
MCFN Community Support is seeking quotes to cater 150 people including:  plates, cutlery, cups, napkins for spaghetti with meat sauce, garden salad, garlic bread, drinks ( no pop ), dessert.
This is open to anyone with a Food Handlers Certificate.
Date of Event:  Friday, October 25, 2019 from 5:30 – 6:30 p.m.
Submit quotes to:  Shelly King, Community Support/Supervisor, 659 New Credit Road., Bldg #2, Hagersville  905-768-1181 ( Inquiries )
Deadline:  Wednesday, Oct. 16, 2019