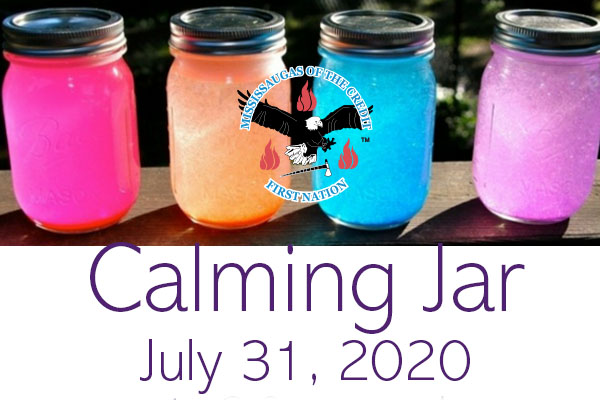 Calming Jars
07/31/2020 @ 1:00 pm

-

3:00 pm
This is open to MCFN children and youth ages 4 – 18 residing on and off reserve and who's parents are willing to pick up.
Calming Jars are a great way to calm heavy emotions in the moment.  Everyone (little and big) have days where emotions become too big or too many.  Using this tool will help calm those feelings.  Come down and receive free materials to create your very own jar!  Once there, Rebecca will guide you on ways to make it at home with your family and talk about the benefits of the calming jar.
Deadline to register:  July 28, 2020 at 3:00 p.m.
RSVP by phone, text or WhatsApp Rebecca Brown @ 905-975-1189 to reserve materials
CONTACTLESS PICKUP, PLEASE STAY IN YOUR VEHICLES!